Roof Leaking Repairs
Saint John, Crown Point, Lowell
NWI AFFORDABLE ROOFING

219-226-1756
708-672-5949

nwiroofing@ gmail.com
Professional roofing repair at affordable prices.
A leaking roof is no laughing matter. Damage caused by a leaking roof can end up costing thousands of dollars if left unchecked. Water damage and mold often accompanies a leaking roof that isn't repaired in a timely manner. Luckily, there is something you can do about a leaking roof before it starts and can lead to a major problem. If you want to avoid a high roof leaking repair cost, do something about it now.
If you live in the Chicago or surrounding area, you are in luck. Lesniak Roofing has been a leader in the roofing industry for many years and these guys know roofing. This company does it all from small repairs to entire reroofing jobs. No job is too big or too small. Lesniak Roofing has repaired and replaced hundreds of roofs in the area and has satisfied customers to prove it. Have you put off repairing that pesky leak because you think it's going to cost an arm and a leg to repair? You might be surprised at just how cheap a simple roof repair can be. Remember the longer you wait, the more it's going to cost you in the end.
One of the most affordable in the area, Lesniak Roofing prides themselves on offering the best prices. Their dedicated sales staff works hard to keep roof leaking repair cost down. If you have a leaking roof, why not give them a call today? They will work with you to keep your roof leaking repair cost down. Check out their website for further details http://nwiaffordableroofing.com and browse the gallery of their completed roofing jobs.



Nwi Affordable Roofing had its start many years ago. We have installed thousands of roofs in Northwest Indiana and Chicago. Our roofing specialists here at Nwi Affordable Roofing, are up to date on new materials and building products, to help keep your home safe. Your roof will never be left exposed to bad weather conditions. We keep with the standards of excellence and deadlines, to always provide you the highest levels of quality and services. We will be able to give you multiple options that are affordable for your budget and a work estimate that will meet your expectations. Contact us for a roofing quote.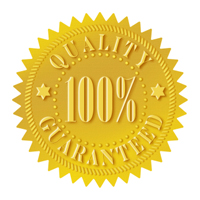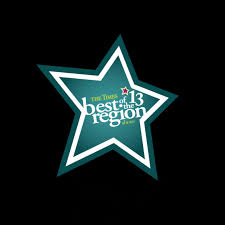 We Recycle roofing debris, shingles, and flashings.
Residential Roofing Or Commercial Roofing Any job Size Welcome

Roofing Contractors,Roofers,Roof Repair,Affordable Roofing,nwiaffordableroofing, We Service Merrillville,Winfield,Cedar Lake, Crown Point, Gary, East Chicago, Lowell, Schererville, Munster, Whiting,Portage, St. John, Hobart, Lake Station, Cedar Lake, Lowell,South Chicago,Lansing,Nwi,Northwest Indiana,Lakes of the Four Seasons,Demotte, Hebron,Shingle Roofing,Cheapest Roofers Nwi, Roofing Addons.Lake Of The Four Seasons