Roofers, Roof Repairs & Shingle Installation
NWI AFFORDABLE ROOFING



* 24 HOUR EMERGENCY SERVICE


* WE BEAT ANY WRITTEN QUOTE


* 30 YEARS IN BUSINESS FAMILY OWNED AND OPERATED



Re-roofing - Tear off and Recovers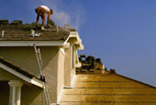 Re-roofing is the process of installing a new roof when a roofing system fails. Roofing system failures can be caused by a number of factors, including age, severe weather, poor workmanship, defective materials, improper specification of a roofing system, abuse and failure to maintain the roof via inspections.
Roof Repairs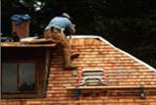 Roof Repair is a process where an existing roofing system has additions and adjustments made to it, such as caulking, re-roofing and repairing penetration to fix leaks in the roofing system.

We offer repairs for Homeowners, Real Estate Agents and Insurance claims.
Maintenance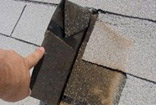 Maintenance involves the physical inspection of an existing roofing system to determine it`s current condition, detect weakness and failures and identify any potential future problems. Through a program of regularly scheduled annual or semiannual inspections, the company`s technicians assist owner in protecting their roofing investments by seeking to identify damage in its early stages. Early detection of leaks and roof system failures make it possible for the company to repair and extend the life of a roof system, which is significantly less expensive and time consuming than re-roofing.
Roofing Inspections
This service provides a baseline examination of an existing roof condition.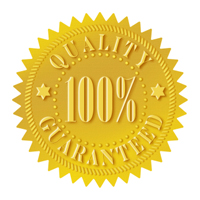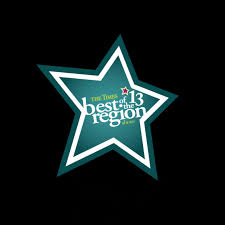 We Recycle roofing debris, shingles, and flashings.
Residential Roofing Or Commercial Roofing Any job Size Welcome

Roofing Contractors,Roofers,Roof Repair,Affordable Roofing,nwiaffordableroofing, We Service Merrillville,Winfield,Cedar Lake, Crown Point, Gary, East Chicago, Lowell, Schererville, Munster, Whiting,Portage, St. John, Hobart, Lake Station, Cedar Lake, Lowell,South Chicago,Lansing,Nwi,Northwest Indiana,Lakes of the Four Seasons,Demotte, Hebron,Shingle Roofing,Cheapest Roofers Nwi, Roofing Addons.

Lake Of The Four Seasons Roofers