Residential roof repair
Saint John, Crown point
NWI AFFORDABLE ROOFING

219-226-1756
708-672-5949

nwiroofing@ gmail.com
Why You Shouldn't Attempt Roof Repair On Your Own
DIY home improvement projects are all the rage, but there are definitely a few projects that you should leave to the professionals. Residential roof repair is one of them that showed that roof falls account for 1/3 of "falling accidents" in the U.S.'s construction industry. But even though construction workers have accidents, they have the correct harnesses, roofing shoes, and other equipment to handle those falls.
The only time where you would be safe attempting residential roof repair, is if your roof is on a one-story home, and if the slope angle is less than twenty degrees. But if you are like most homeowners, you probably don't have the proper equipment, nor the proper training. The work will be safer and more effective if you leave it to a company like Lesniak Roofing.
What kind of residential roof repair can we do in Saint John ? They can fix all kinds of leaks, whether you have gaps in roof skylights or valleys. If rain water is coming through your chimney, they will be able to patch that up as well.
Replacing damaged or missing shingles can be a rigorous task. However, Lesniak will level out your roof and replace gaps with high-quality shingles. This is an important task if you want your home to maintain its value, and its structural integrity. Damaged shingles don't protect against the element, and the wood underneath could end up rotting!
It's better to take care of these problems sooner rather than later. If you aren't sure whether you need roof repairs or not, get a quote and nwi affordable roofing will check out not only your shingles, but the housing structures underneath.



Nwi Affordable Roofing had its start many years ago. We have installed thousands of roofs in Northwest Indiana and Chicago. Our roofing specialists here at Nwi Affordable Roofing, are up to date on new materials and building products, to help keep your home safe. Your roof will never be left exposed to bad weather conditions. We keep with the standards of excellence and deadlines, to always provide you the highest levels of quality and services. We will be able to give you multiple options that are affordable for your budget and a work estimate that will meet your expectations. Contact us for a roofing quote.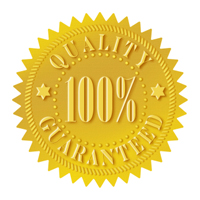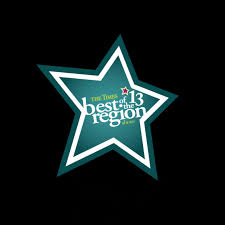 We Recycle roofing debris, shingles, and flashings.
Residential Roofing Or Commercial Roofing Any job Size Welcome

Roofing Contractors,Roofers,Roof Repair,Affordable Roofing,nwiaffordableroofing, We Service Merrillville,Winfield,Cedar Lake, Crown Point, Gary, East Chicago, Lowell, Schererville, Munster, Whiting,Portage, St. John, Hobart, Lake Station, Cedar Lake, Lowell,South Chicago,Lansing,Nwi,Northwest Indiana,Lakes of the Four Seasons,Demotte, Hebron,Shingle Roofing,Cheapest Roofers Nwi, Roofing Addons.Lake Of The Four Seasons